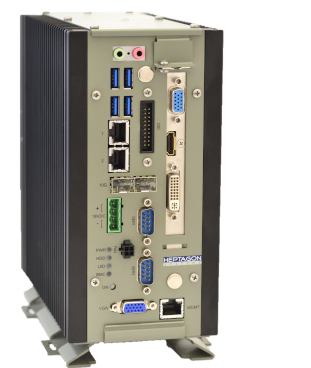 For immediate release
MELBOURNE, Vic. Australia, 2018.Apr.17 – Heptagon Systems HQ-Box, an Intel® Xeon®-D based compact fanless industrial server has successfully pass Vibration, Shock and Bump tests.
Following demand from customers who use the HQ-BOX in a vehicle, Heptagon Systems designed a special mount for transportation applications.
The mount, VMT1, is easily connected to the HQ-Box, making a fast and smooth adaptation of any HQ-Box to shock and vibration conditions.
Read More »

HQ-Box server passed Vibration, Shock and Bump tests