YB3x with a PCIe Slot for Add-On Card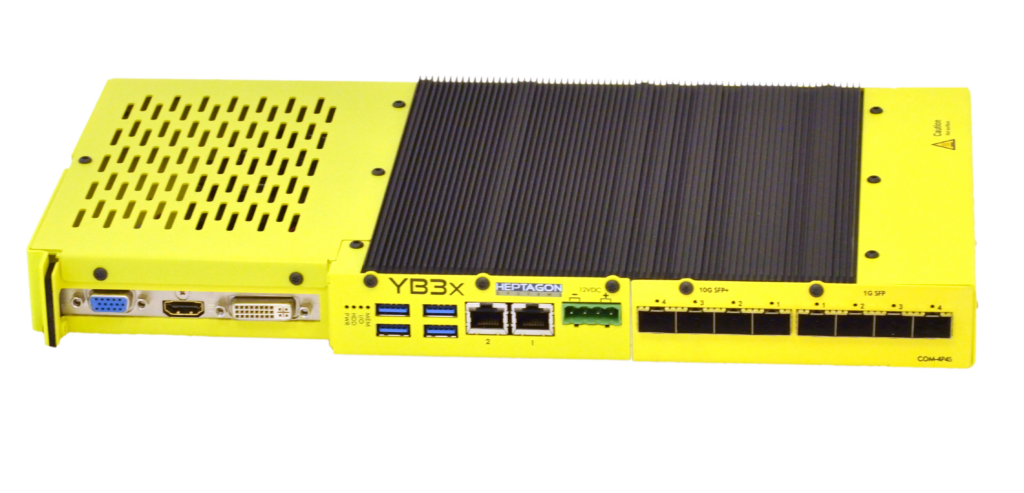 The AOC version of the YB3x adds an 8-lane PCIe 3.0 slot for Full Height Half Length (FHHL) Add-On Card (AOC).
Any YB3x model can have the AOC option.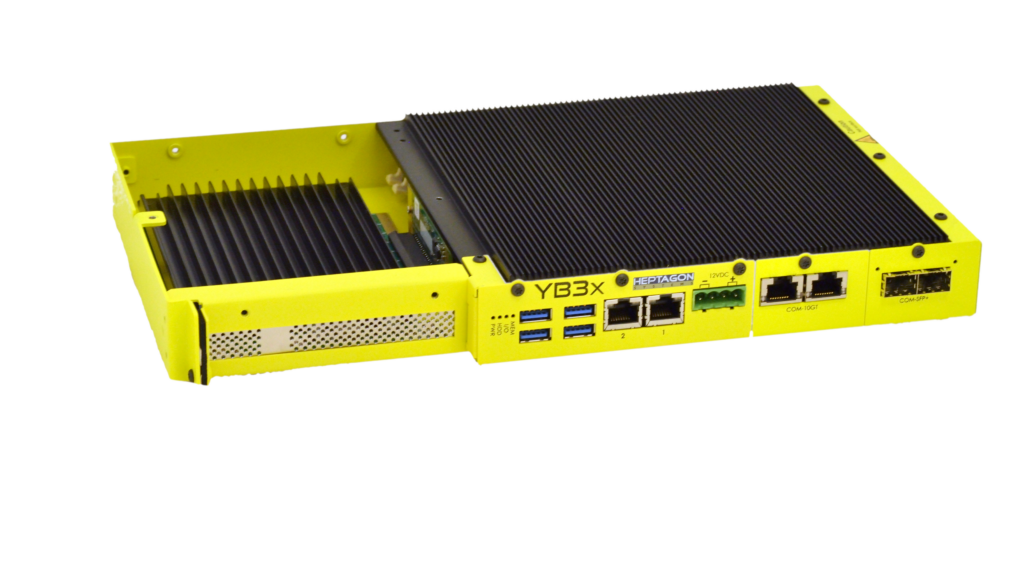 PCIe x16 cards can fit into the AOC slot.
The image shows a PCIe x16, quad M.2 SSD card.
The AOC enclosure allows an easy access to the AOC while keeping the YB3x intact.