Heptagon Systems HQ-Box is a series of rugged fanless servers in a state-of-the-art compact Box-PC enclosure.
Designed with flexibility and customization in mind, the HQ-Box offers 7 initial configurations to accommodate for a variety of use cases. Additional custom-configured modifications can be easily created with a short turnaround time.
Based on the Intel® Xeon® D-1500 SOC, 4-16-core processor, 128GB DDR4-ECC memory, and integrated dual 10Gb Ethernet, the HQ-Box creates a whole new performance level for embedded computing.
Intel® Xeon® D-1500 CPU, 4-16 cores, 35-65W
Up to 128GB DRAM
3x M.2 SSD slots
Dual 10G SFP+, Dual 1GbE
Fanless cooling
Maintenance free
-30°C..+72°C operating temperature range
Aspeed AST2400 BMC (board management controller)
Plenty of storage and PCIe slot configuration options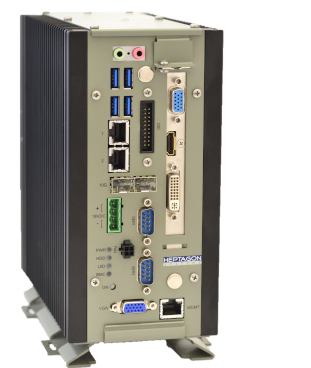 HQ-Box model selection
Model
U.2 *
2.5" bay
M.2 SSD**
PCIe slots
PCIe slot
Configuration
GbE
10G SFP+
BMC
Enclosure***
1F
0
3
1
x16
2
2
Yes
Slim
Combo
2
3
1
x8
2
2
Yes
Full
Storage/2
2
3
0
2
2
Yes
Slim
2X
0
3
2
x8 + x8
2
2
Yes
Full
3X
0
3
3
x8 + x4 +x4
2
2
Yes
Full
Storage
4
3
0
2
2
Yes
Full
Bare
0
3
0
2
2
Yes
Slim
* U.2 Drive bay accepts either SATA or PCIe 4x drives
** SSD: 2x NVMe 4x PCIe, 1x SATA, all 2280 or 22110
*** Enclosure WxDxH
Slim enclosure: 99x195x200mm
Full enclosure: 154x195x200mm
Available models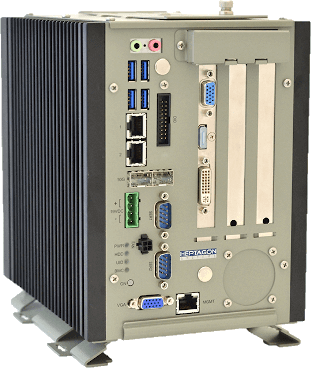 HQ-Box Combo
Combines Dual U.2 bay and PCIe Add-on card slot
Dual U.2, 2.5″ disk, NVMe / SATA bay
1x PCIe 3.0 x8, FHHL AOC slot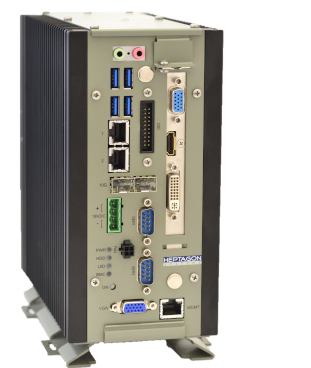 HQ-Box 1F
16-lane PCIe Add-on card slot
1x PCIe 3.0, 16x slot
Full-Height Add-on, up to 70W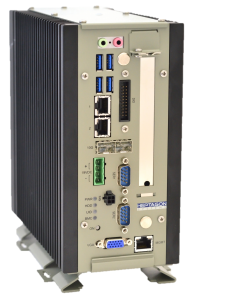 HQ-Box Storage/2
Dual U.2 bay for 2.5″ drives
2x U.2 bays for 2.5″ drives
Either SATA or PCIe x4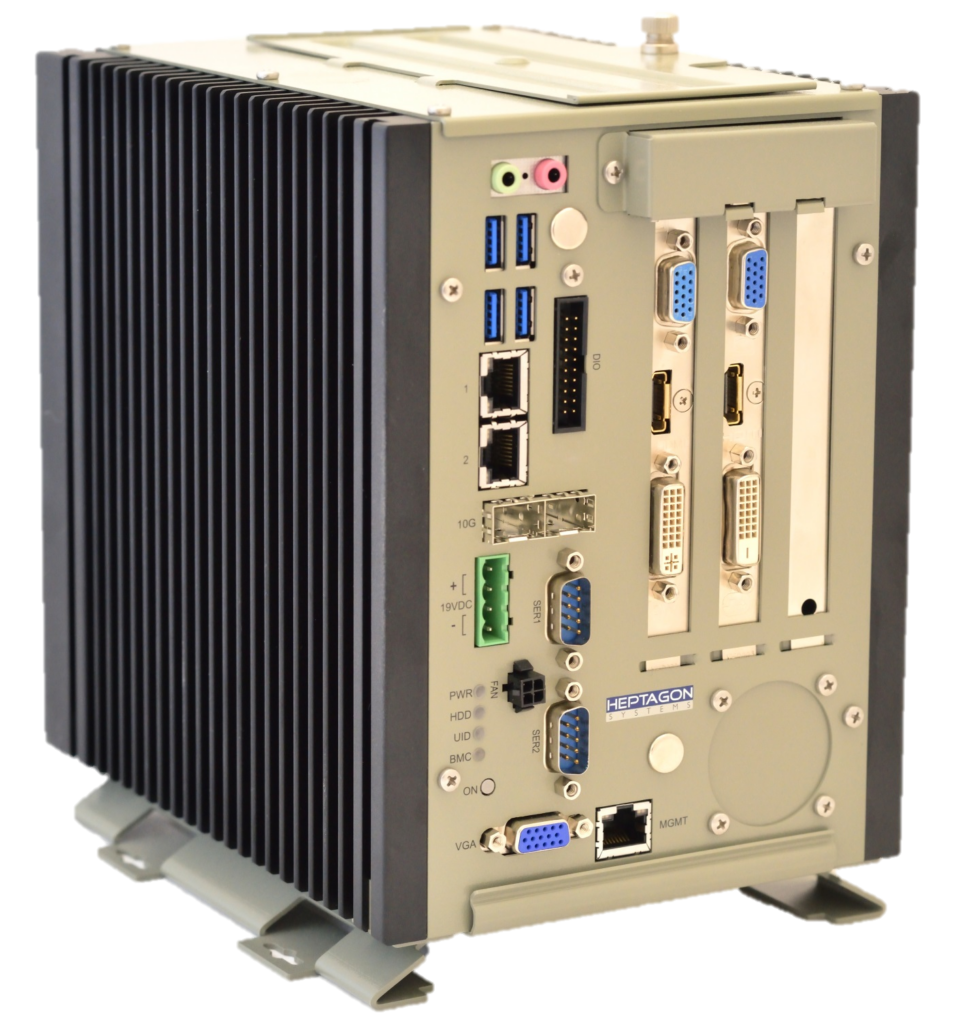 HQ-Box 2X
Dual 8-lane PCIe 3.0 slots
2 slots of PCIe 3.0 x8
Full-height Add-on cards, up to 70W total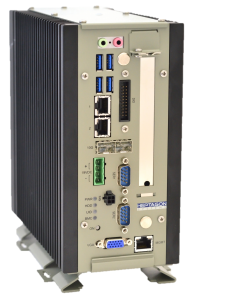 HQ-Box Bare
Rugged compact server
Slim 99x195x200mm enclosure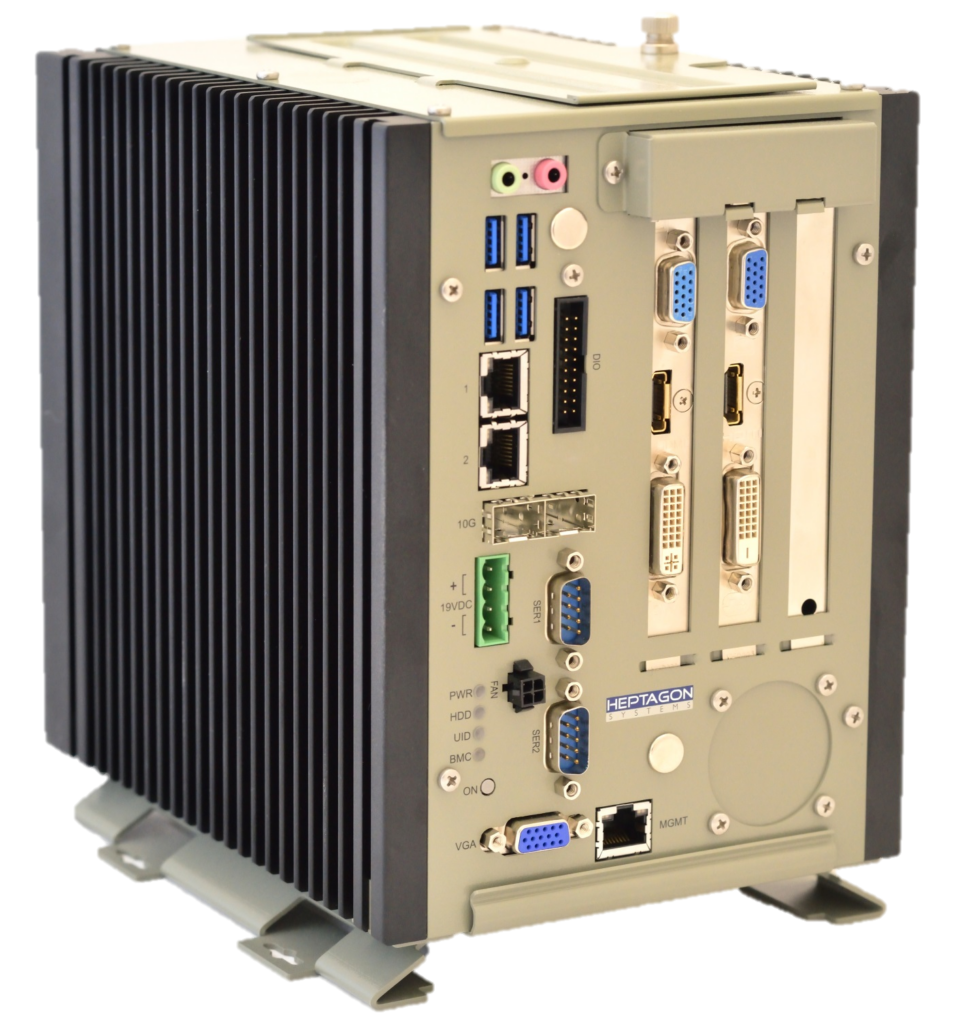 HQ-Box 3X
Trio of PCIe slots for maximum flexibility
1x PCIe 3.0, x8 slot and a Dual PCIe 3.0, x4 slot
Full-height Add-on cards, up to 70W total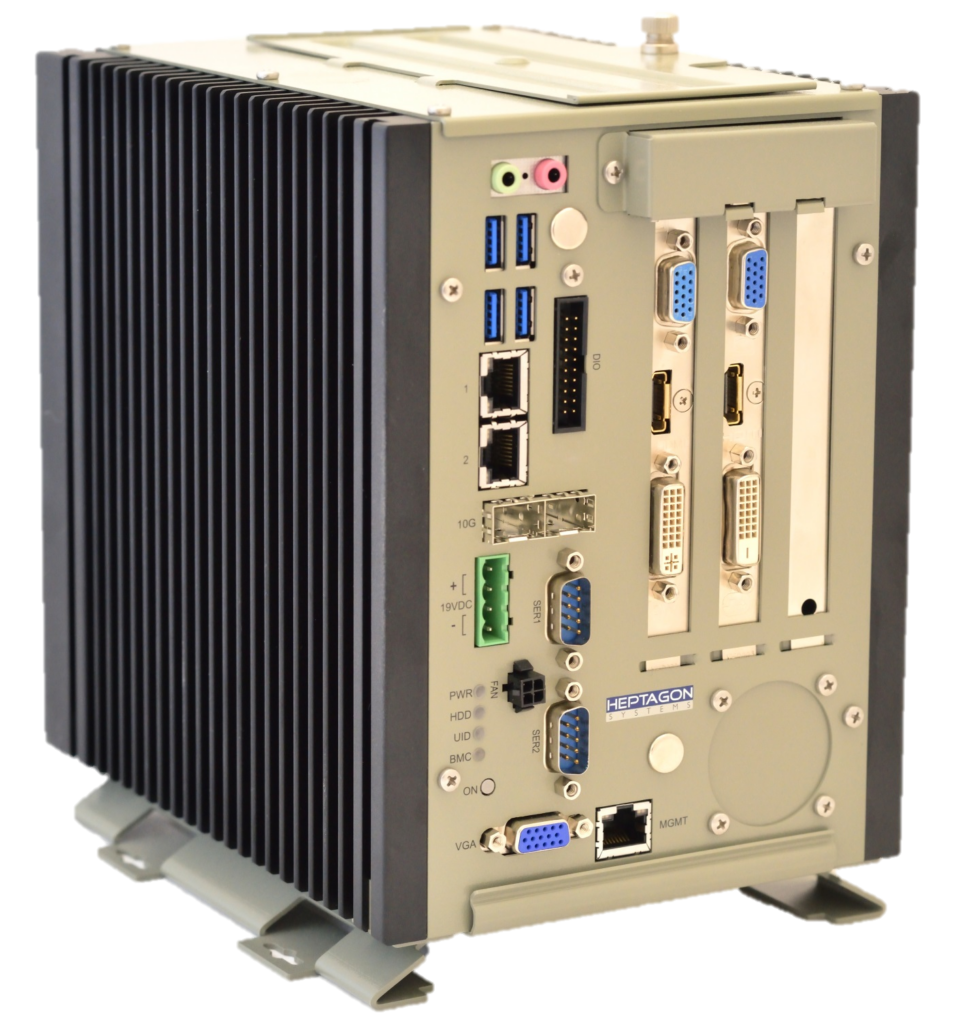 HQ-Box Storage
4 U.2 bay for 2.5″ disks
Quad U.2 bay for 2.5″ drives (either SATA or NVMe)
Supports 7 to 17mm thick drives